AGARTALA-AKHAURA RAILWAY PROJECT
Prime Minister Narendra Modi and his Bangladesh counterpart Sheikh Hasina virtually inaugurated a rail link connecting Northeast India with Bangladesh.
The Agartala-Akhaura project will cut down the travel time between Agartala and Kolkata from 31 hours to 10 hours.
The project is expected to boost tourism, trade, and people-to-people exchanges between the two countries.
What is the project?
The Agartala-Akhaura railway line is 12.24-km.
46 kilometres lie on the Indian side in Tripura.
78 km is in the Akhauraupa-zilla in Brahmanbaria district of Bangladesh.
Funding for the project:
The project was started with Rs 972.52 crore in 2016, the entire project cost is being funded by India.
The Ministry for Development of North East Region (DoNER) funded the work on the Indian side.
The Ministry of External Affairs (MEA) funded the expense for the Bangladesh side as 'Aid to Bangladesh'.
Why is the project important to Tripura?
Tripura is a land-locked state.
The project was crucial for connectivity in the NE region.
It would make Tripura the gateway for tourism.
What other trains run between India and Bangladesh?
Three trains run between West Bengal and Bangladesh.
The Bandhan Express
The Maitree Express
The Mitali Express.
CAR-T CELL THERAPY
Why is in news?
The Central Drugs Standard Control Organisation (CDSCO) granted market authorisation for NexCAR19.
CAR-T cell therapy
CAR-T is a revolutionary therapy that modifies immune cells, specifically T-cells, by turning them into potent cancer fighters known as CAR-T cells.
T-cells are special cells (white blood cells that find and fight illness and infection) whose primary function is cytotoxic, meaning it can kill other cells.
In CAR-T therapy, cells are genetically modified into cancer-fighting cells.
These supercharged cells are then put back into the body.
They go after cancer cells especially in blood cancers like leukaemia and lymphomas.
 NexCAR19 – a type of CAR-T therapy
NexCar19 is a type of CAR-T and gene therapy developed indigenously in India by ImmunoACT.
It is a company incubated at IIT Bombay.
The therapy is designed to target cancer cells that carry the CD19 protein.
This protein acts like a flag on cancer cells, which allows CAR-T cells to recognise and attach themselves to the cancer cells and start the process of elimination.
India is now one of the first developing countries to have its indigenous CAR-T and gene therapy platform.
CHINA 5TH RESEARCH STATION IN ANTARTICA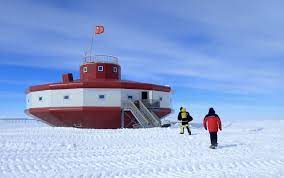 Two Chinese icebreaker research ships with 460 people on board and a cargo ship sailed for the Antarctica in order to assist in the completion of China's fifth station.
The construction of the station is near the Ross Sea.
It is a deep Southern Ocean bay named for a 19th-century British explorer.
From 1985 to 2014, China constructed four research stations in the Antarctic.
 MINISTRY OF ROAD TRANSPORT AND HIGHWAYS REPORT ON ACCIDENTS IN INDIA
According to a Ministry of Road Transport and Highways report, India witnessed 53 accidents and 19 deaths every hour.
The number of road accidents in 2022 increased by 11.9% and deaths rose by 9.4%.
According to World Road Statistics, 2022 published by the International Road Federation, Geneva, India was followed by China (with a crash severity of 25.22) and the U.S. (with a crash severity of 2.01).
National and State highways accounted for only 4.9% of the total road network.
It witnessed 56.1% of all road crashes and almost 61% of all road crash fatalities in the country.
"Speeding" was the most common factors causing road accidents.
It accounted for 72.3% of accidents.
Uttar Pradesh registered the highest share of deaths at 13.4%.
This was followed by Tamil Nadu at 10.6% and Maharashtra at 9%.
An age-wise breakdown of road crash data shows that most of those who died were in the 18-45 age bracket.
 BRITISH ACADEMY BOOK PRIZE 2023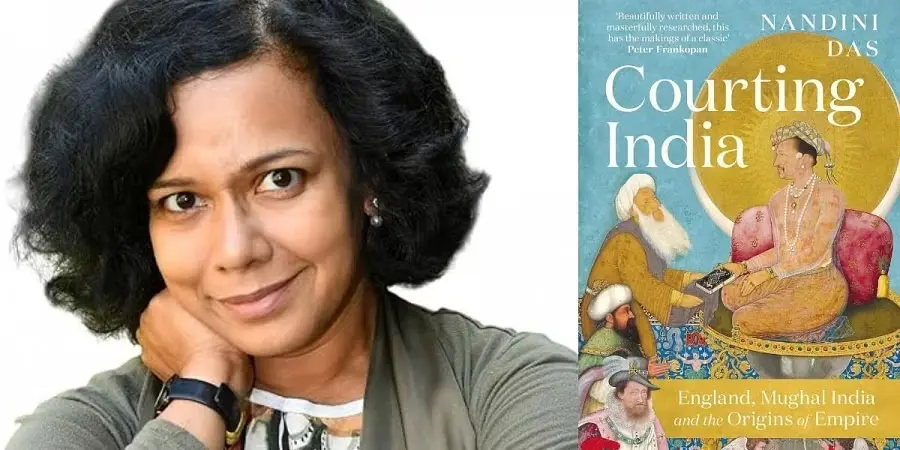 Indian-born author Nandini Das won the 2023 British Academy Book Prize for Global Cultural Understanding.
It is a leading international non-fiction award with a prize money of £25,000.
It was given for her book Courting India: England, Mughal India and the Origins of Empire.
The British Academy Book Prize is formerly known as the Nayef Al-Rodhan Prize.
It was established in 2013 to reward and celebrate the best works of non-fiction that demonstrate rigour.
PLACES IN NEWS
Rafah
Rafah is Gaza's only gateway to the rest of the world that's not directly controlled by Israel.
It is under the control of Egypt as part of an agreement with Israel and the European Union.
 SAIMA WAZED
SaimaWazed was elected as the head of WHO Southeast Asia Regional Office (SEARO).
She is the daughter of Bangladesh Prime Minister Sheikh Hasina.
She is an autism activist.
She is the first Bangladeshi to hold the post.
She will take over from India's Poonam Khetrapal Singh.
Poonam became the first woman Regional Director of the Southeast Asia Regional Office (SEARO) in 2014.
About SEARO:
SEARO was created in 1948.
It is created as part of WHO's regional divisions.