NATIONAL INVESTMENT AND INFRASTRUCTURE FUND (NIIF)
Why is in news?
NIIF unveils $600 mn India-Japan Fund
About the India-Japan Fund:
The National Investment and Infrastructure Fund has entered into a collaboration with Japan Bank for International Cooperation (JBIC) to unveil a $600 million India-Japan Fund.
The fund will have JBIC and Government of India as anchor investors.
It will focus on investing in environmental sustainability and low carbon emission strategies.
About National Investment and Infrastructure Fund (NIIF):
National Investment and Infrastructure Fund (NIIF) was set up as a sovereign wealth fund.
It was setup in August 2015.
It is registered with the Securities and Exchange Board of India (SEBI).
It provides long-term capital for infra-related projects
NATIONAL ACTION PLAN FOR GREEN SHIPPING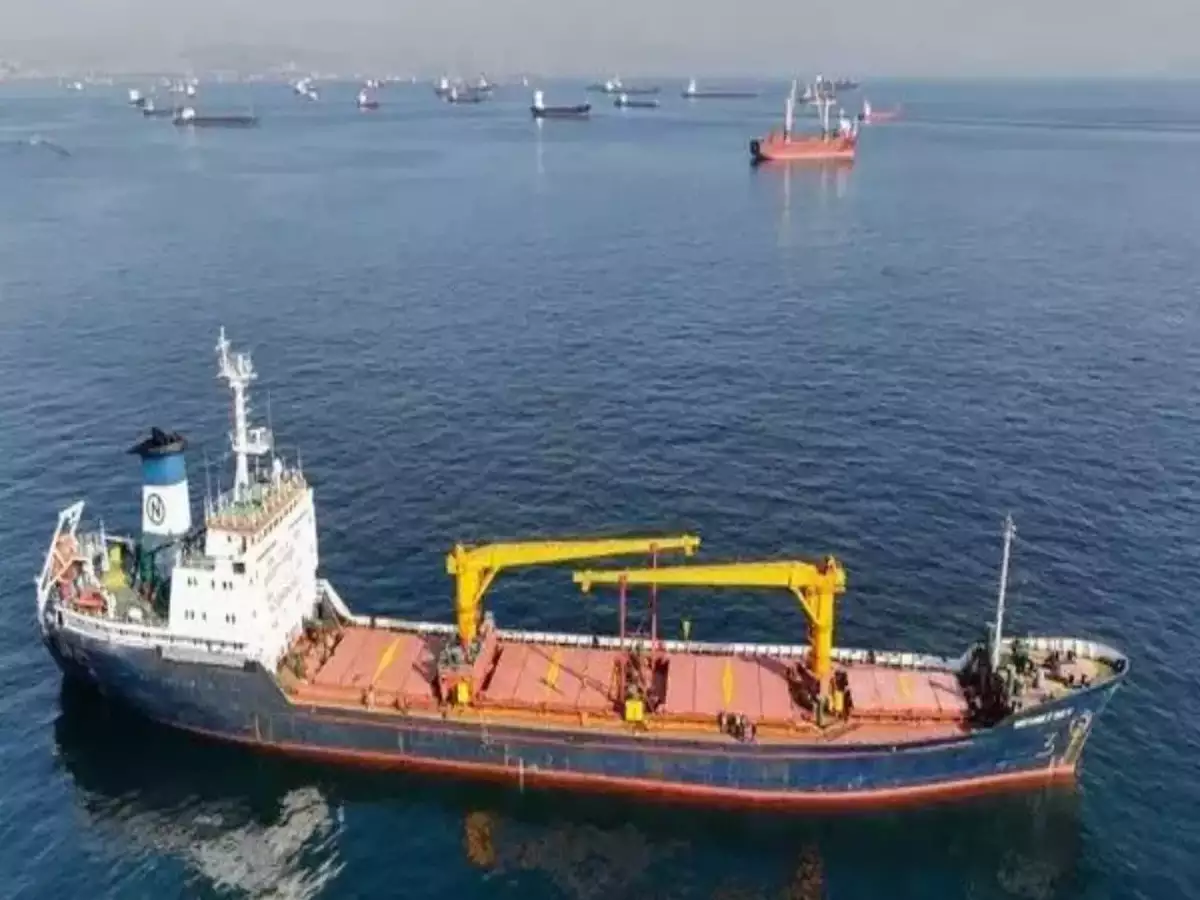 The national action plan for green shipping promoting eco-friendly practices and incentives for low emission ships.
It will help position India's maritime sector as environmentally responsible.
India's maritime sector will play a pivotal role in achieving a $20 trillion economy by 2047, with a 9% projected growth rate.
The vision encompasses quadrupling port capacity, clean energy fuel hubs, cruise tourism growth, shipbuilding and recycling leadership, and a 5,000 km regional waterway grid.
NEW DEFENCE INDIGENISATION LIST
Defence Minister Rajnath Singh released the fifth Positive Indigenisation List of 98 items to be procured by the three Services from domestic sources.
He also released the Navy's updated indigenisation road map, "Swavlamban 2.0".
The items on the indigenisation list include futuristic infantry combat vehicle, articulated all-terrain vehicles, several types of unmanned aerial vehicles, medium-range precision kill system for artillery etc.,
The department had earlier promulgated four such lists of 411 military items.
This is in addition to the four lists for defence public sector undertakings.
INDIAN MONSOON 2023
The monsoon season 2023 has been erratic.
It started with a severe deficit in the initial days of June, turned surplus in July, followed by the driest August.
Rainfall over the country during June to September was 94% of its long period average.
The India Meteorological Department (IMD) attributes days with deficient rainfall this season to the impact of El Nino and the days of surplus rainfall to the positive Indian Ocean Dipole (IOD).
What is El Nino?
El Nino is a climate pattern that describes the periodic warming of sea surface temperatures in the eastern and central Pacific, which is linked to below-normal monsoon rainfall in India.
What is Indian Ocean Dipole (IOD)?
The IOD is defined by the difference in sea surface temperatures between the western part of the Indian Ocean (closer to the Arabian Sea) and the eastern part of the Indian Ocean.
A positive IOD means that the western part is warmer than average while the eastern part is cooler than average.
The positive IOD is associated with above-average monsoon rainfall in India.
What is Long Period Average (LPA)?
LPA of rainfall is the rainfall recorded over a particular region for a given interval (like month or season) average over a long period like 30years, 50-years etc.
GLACIAL LAKE OUTBURST FLOODS
Why is in news?
Flash floods occurred in North Sikkim after the South Lhonak Lake burst due to heavy rains.
Numerous studies highlighted the lake's rapidly growing size and marked it as susceptible to glacial lake outburst flood.
What is GLOF?
Glacial lakes are large bodies of water that sit in front of, on top of, or beneath a melting glacier.
As they grow larger, they become more dangerous because glacial lakes are mostly dammed by unstable ice or sediment composed of loose rock and debris.
In case the boundary around them breaks, huge amounts of water rush down the side of the mountains, which could cause flooding in the downstream areas.
This is called glacial lake outburst floods or GLOF.
GLOF can be triggered by several reasons, including earthquakes, extremely heavy rains and ice avalanches.
How did South Lhonak Lake become susceptible to GLOF?
With the rising global temperatures, glaciers in Sikkim Himalayan have been melting rapidly, giving rise to many glacier lakes and expanding the already existing ones in the region.
There are currently more than 300 glacial lakes in Sikkim Himalayan, according to the Sikkim State Disaster Management Authority, a 2020 report.
Out of these, 10 have been identified as vulnerable to outburst floods.
One of them is the South Lhonak Lake.
The glacier lake has been under observation by government authorities for years now.
NOBEL PRIZE IN CHEMISTRY FOR 2023
Nobel Prize in Chemistry 2023 announced the winners at the Royal Academy of Sciences in Stockholm, Sweden.
The Nobel Prize in Chemistry for 2023 is awarded to MoungiBawendi, Louis Brus and Alexei Ekimov.
It was given for the discovery and synthesis of quantum dots.
These components of nanotechnology spread their light from televisions and LED lamps, and can also guide surgeons when they remove tumour tissue.
What are quantum dots?
The properties of any element depends on how many electrons it has.
When matter is really tiny, of nano-dimensions, its properties depend on its size.
The smaller a particle, the more its electrons are squeezed together, and that affects its properties.
Such particles, whose size determines their behaviour, are called quantum dots.
PRADHAN MANTRI UJJWALA YOJANA
Why is in news?
The government has raised the subsidy amount for Pradhan Mantri Ujjwala Yojana beneficiaries from ₹200 to ₹300 per LPG cylinder.
About Pradhan Mantri Ujjwala Yojana (PMUY):
PMUY was initiated on May 1, 2016 in Ballia, Uttar Pradesh.
It aims to provide cooking fuel such as LPG to rural households.
The scheme focuses on offering LPG connections to women from below the poverty line (BPL) households, SC/ST communities, and beneficiaries of Pradhan Mantri Awas Yojana (PMAY), Antyoday Anna Yojana (AAY), forest dwellers, and other disadvantaged groups.
 OCTOBER 5 – WORLD TEACHERS' DAY
It is a global event launched by the United Nations Educational, Scientific and Cultural Organization (UNESCO) in 1994.
Its aim is to raise awareness about the role of teachers in providing quality education at all levels and to improve the situations of teachers in the world.
UNLAWFUL ACTIVITIES (PREVENTION) ACT (UAPA) AGAINST NEWSCLICK
The Delhi Police has sealed the office of news portal NewsClick, alleging it received money for pro-China propaganda.
The provisions invoked against NewsClick include Section 13 (unlawful activities), 16 (terrorist act), 17 (raising funds for terrorist acts), 18 (conspiracy), and 22 (C) (offences by companies, trusts) of the UAPA, along with IPC sections 153 A (promoting enmity between different group) and 120B (criminal conspiracy).
What is Unlawful Activities (Prevention) Act (UAPA)?
UAPA was passed in 1967.
The Act provides special procedures to deal with terrorist activities, among other things.
Unlawful activity means any conduct which constitutes a crime or which contravenes any law whether such conduct occurred before or after the commencement of this Act and whether such conduct occurred in the Republic or elsewhere.
Section 15 of the UAPA defines "terrorist act" and is punishable with imprisonment for a term of at least five years to life.
In case the terrorist act results in death, the punishment is death or imprisonment for life.